The AXTAL Quality Management System
AXTAL is certified by the TUEV SUED Management Service GmbH in accordance with ISO9001:2000 since 2008. In 2017 the certification was upgraded to ISO9001:2015
The ISO9001:2015 certificate confirms that our enterprise has established and applies a Quality Management System for Design, Manufacturing and Sales of electronic modules with piezo-electric components for frequency control and selection, which complies in all aspects with the requirements of the International Standard ISO9001:2015.
Furthermore AXTAL was successfully audited and its product qualified by a number of reputable companies from the defence and space industry, such as
► EADS / CASSIDIAN / AIRBUS
► SELEX / GALILEO
► DIEHL AEROSPACE
► TESAT
► CHINA AEROSPACE (CAST)
► AND MANY OTHERS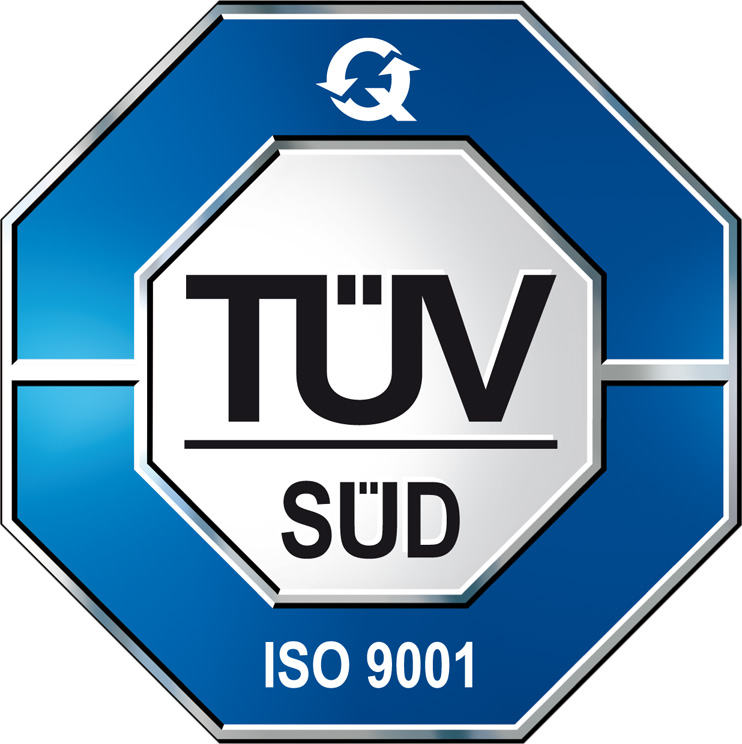 Our Quality Policy
(translated from our Quality Management Handbook)
Our business activities are conducted by the following basic principles:
Customer satisfaction is our primary goal. It is the essential precondition for our success. We are offering highest possible flexibility to realize and to service the special requirements of our customers. We encourage the application and the continuous development of modern technologies in our products as well as in our design and manufacturing methods and processes.
Our products and survices are backed up by our qualified staff, which is committed to duly apply and develop the defined instructions and guidelines with responsibility. each individual is required to achieve high quality free of defects in order to fulfill the high expectations of our customers. Safisfied customers are the precondition for continuing economic success.
The whole enterprise is committed to maintain and to develop further the Quality Management System. With the continuos monitoring of our enterprise processes we are supporting the enhancements of our Quality Systems, and maintain a continuos improvement process (CIP).
The Quality Policy was assessed by the top management and is advertised in the enterprise.