LATEST AXTAL NEWS
AXTAL IS NOW EXCLUSIVE REPRESENTATIVE OF SPACEON
Since January 2019 AXTAL is the representative in Europe for ELECSPN SPACEON, the leading Chinese Manufacturer of Atomic Frequency Standards.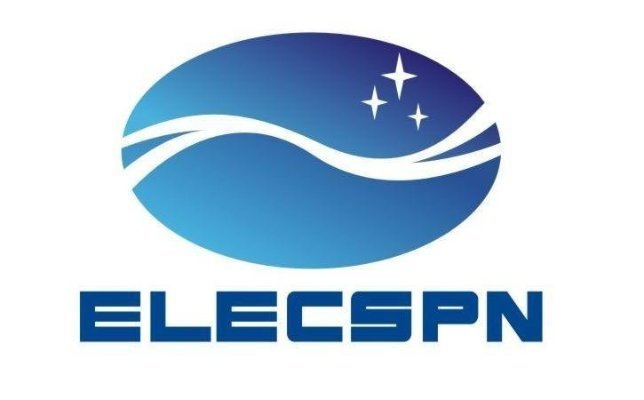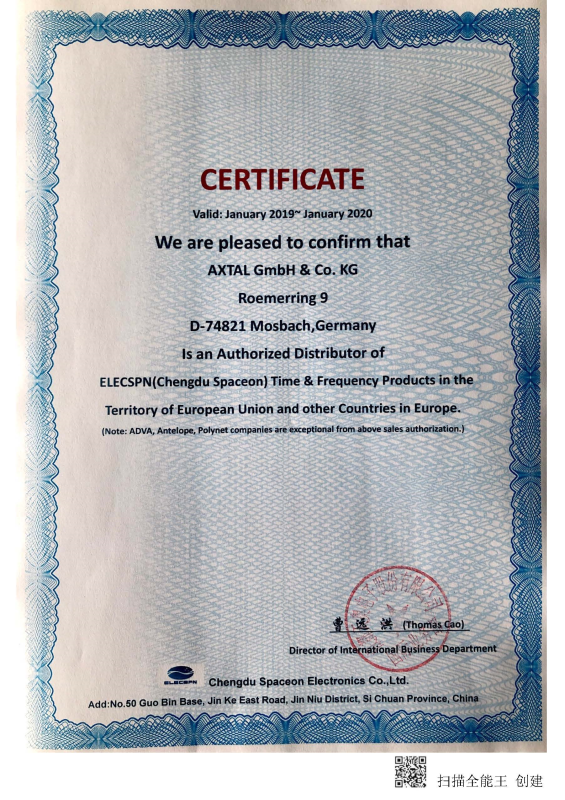 With this cooperation AXTAL is complementing its product portfolio of high stability oscillators at the upper end.

NEW OCXO LINES
Our smallest OCXO AXIOM114 comes in a hermetically sealed SMD package of 15x10 mm² with a height of only 8 mm. With 3.3 V supply it offers frequency stabilities as good as ±5 ppb, aging of less than ±0.1 ppm/year and covers a wide temperature range of -40°C to +85°C.
Highest frequency stabilities as low as ±0.05 ppb (±5•10-11) with a holdover of <1 µs over 8 hours can be achieved with our double-oven OCXO (DOCXO) AXIOM40/45HS. It is housed in a compact "Eurocase" CO08 package 36x27 mm² with only 16 mm height.
NEW LINE OF ATOMIC FREQUENCY STANDARDS
AXTAL is offering a new line of Atomic Frequency Standards, with a frequency accuracy and stability several orders of magnitude better than high-stability crystal oscillators.
►AXCPT1040: Smallest Miniature Atomic Clock in CPT technology, in 45x35 mm² package, replacement of CSAC
►AXRB1000 series: compact Rubidium Clocks in connectorized packages, cross to LPRO and X72
►AXRB9000: High-stability Low Noise Rubidium Clock in a slim 19 inch /2 HU rack
►AXCS9000 & AXCS9100: Optically-pumped Cesium Primary Reference Clock (PRC) with 10 years designed lifetime
Our GPS disciplined OCXO (GPSDO) line comprises the following models
►AXGPS5050: Compact PCB-mountable GPSDO with 50x50 mm² footprint
►AXGPS9000: GPSDO in a slim 19 inch /1 HU rack
MINIATURE VIBRATION-ISOLATED OCXO
Our legacy model AXIOM260 and our good-selling AXIOM210 are now complemented be vibration-isolated OCXO in smaller packages
►AXIOM238: in a connectorized 38x38 mm² package with 20 mm height
►AXIOM275: in a PCB-mountable 25x25 mm² package with only 15 mm height
More vibration-insensitiv oscillators (SPXO, TCXO, OCXO) can be found here
DIRECTOR SALES & MARKETING (m/f) to hire
For our expansion strategy we are looking for a Sales Engineer as head of our world-wide Sales activities. For more details please see here.
HIGH PRECISION AND SPACE APPROVED CRYSTALS FROM AXTAL
AXTAL is authorized supplier for high-reliability SC, IT- and AT-cut crystals for frequency control, instrumentation , military, space and other markets, manufactured by the Canadian company CROVEN CRYSTALS.
For more than 50 years CROVEN has provided products with industry leading performance for phase noise, aging, g-sensitivity and other parameters.
Precision crystal products are available in all industry standard cold weld (CW) enclosures from 1 MHz to more than 200 MHz.
In addition CROVEN is QPL approved since 1967 and is offering a full range of standard crystals per MIL-PRF-3098.
Details about Precision Crystals and High-Rel CR-type crystals of MIL-PRF-3098 see here.
Crystals for space applications, compliant to ESA specifications, namely
- ESCC3501/001, 3501/008, 3501/011, 3501/012 and 3501/018 in HC-35/U (TO-5) enclosure for the frequency range 8 MHz to 140 MHz
- ESCC3501/002, 3501/009, 3501/019 in HC-37/U (TO-8) enclosure for the frequency range 2.5 MHz to 26 MHz
are available as replacement of obsolete suppliers. Customer specific variants are welcome.